SOUKS HR ASSESSMENT COMPANY is a partner in the region of the following well-known international leaders in talent management solutions development:
FINDLY/SKILLCHECK (A Symphony Talent Company)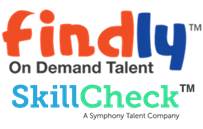 FINDLY (A Symphony Talent Company) is a leading business solutions provider, with tens of thousands of clients globally providing more than a thousand skills tests and behavioral assessments  that effectively measure job knowledge, skills and abilities in Microsoft Office, clerical, computer literacy, IT, call center, food, services, retail sales, light industrial, accounting, behavioral, medical and legal areas thereby hiring, developing, promoting, and retaining people who can make a positive difference in the  organization. Findly consists of hundreds of passionate professionals dedicated to providing unique and innovative talent acquisitions solutions.
EDGE TRAINING SYSTEMS INC.

EDGE TRAINING SYSTEMS INC., is a world leading producer of leadership and employee development solutions that deliver comprehensive skills analysis of organizations. The competency based assessment solutions are excellent tool for mapping competencies and job roles to behavioral anchors; analyzing skill gaps throughout your organization; improving business productivity; determining high-potential leaders within your organization, and ultimately optimizing the potential of your leaders and entire workforce.
BOSTON EDCUCATION SERVICES (BES)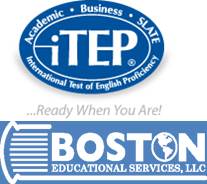 BOSTON EDUCATION SERVICES (BES)  is an international educational services company specializing in English language proficiency assessment. BES  developed and provides the  International Test of English Proficiency (iTEP), an effective tool for assessing the English language proficiency for  the following purposes: recruiting, promoting, and deploying employees; pre-training assessment ; post-course evaluation; technical and language training, and  general proficiency assessment.