No matter how good applicants may look on paper or how positive they appear during a job interview, many job candidates lack the behavioral characteristics needed to be a good fit for the job and the organization — and some applicants are experts at fooling even the most experienced recruiter.
Oftentimes difficult personality characteristics, poor cognitive abilities, and even issues with integrity will not surface until after hiring decisions have been made. You are then left to deal with the emotional strain and potential legal problems associated with having to terminate a bad hire, not to mention all the costs of recruiting and training new employees and the loss of productivity due to turnover.
Now you can get a more complete profile of your job candidates before you make those costly hiring decisions with Identity, a suite of valid, automated behavioral tests from First Advantage.
Our suite of Cognitive and Behavioral Assessments measure an individual's attitudes, aptitudes, and characteristics to determine the individual's suitability to the position and the culture of the organization. Likewise assessment results will help in career counseling, performance coaching, managing, and developing the person.
COGNITIVE ABILITY ASSESSMENT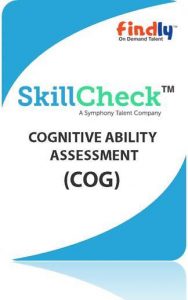 IMPORTANCE OF THE ASSESSMENT
Measures  reasoning and problem skills of a candidate.
Predictor of various aspects of job performance.
Predicts learning ability –  ability to grasp new ideas and concepts easily and use information to draw logical conclusions.
Predicts ability to interpret instructions correctly and uses knowledge and experiences to effectively complete the task at hand with minimal supervision
COMPONENTS OF THE ASSESSMENT
Math  Reasoning and Logical Reasoning
Verbal  Reasoning
BEHAVIORAL COMPETENCIES ASSESSMENT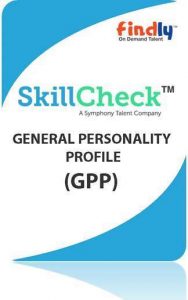 THE  GENERAL PERSONALITY PROFILE (GPP) ASSESSMENT  is designed to measure the candidate's  competencies and abilities  taking into consideration  eleven  (11)  behavioral issues necessary to become effective and efficient in the job. Likewise it helps:
To identify  candidates  who have attributes  for success in the job.
As a tool for an effective and efficient  screening of key behavioral  traits necessary to predict    job performance.
The assessment measures 11 important attributes that are critical to a person's success  on the job.
Adaptability
Assertive Disposition
Competitive Drive
Confidence
Cooperation
Dependability
Leadership
Service Orientation
Stress Tolerance
Trust
Candidness